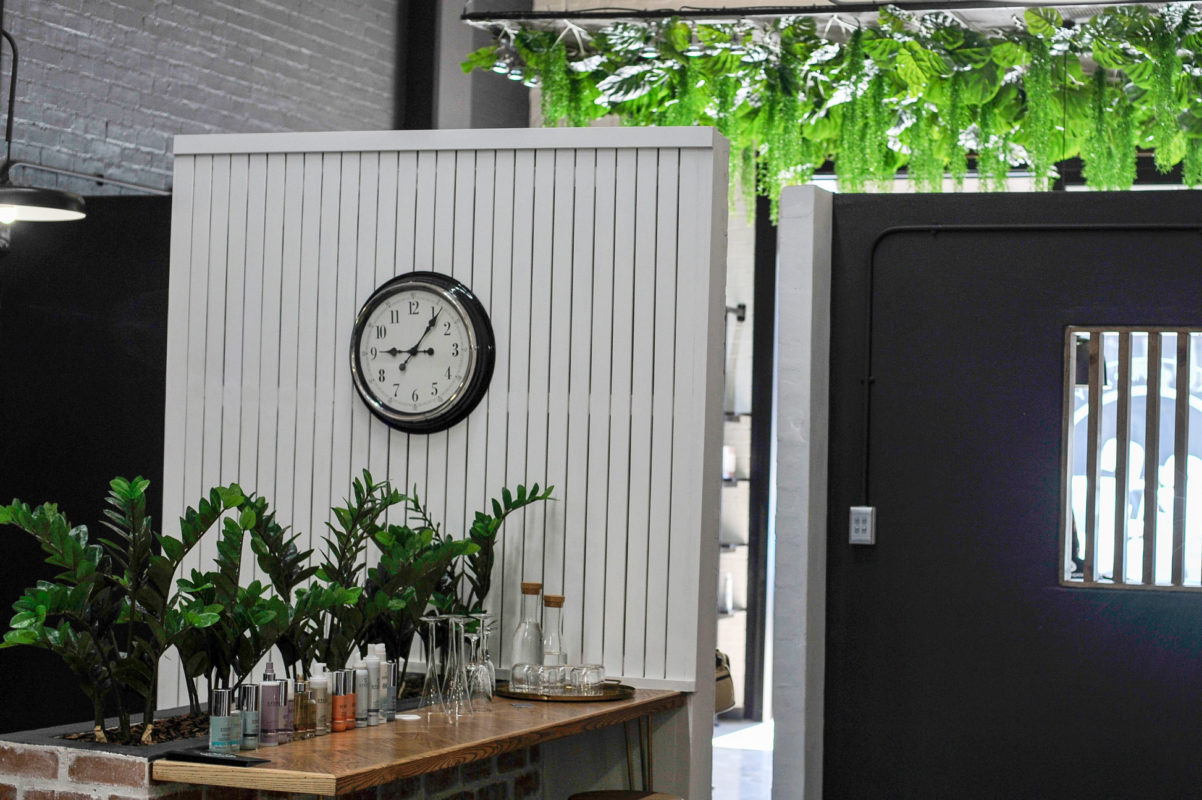 About a year ago, we got wind that Craik Speirs (a longtime client of ours) was planning to open a flagship salon in the then-being-built Athlone Circle Mall in Pietermaritzburg. Naturally we approached Craik and his wife, Michelle, and set about discussing how we could assist them in bringing their vision to fruition. During our discussion it became apparent to us that we could save our client a great deal of money by both designing/ managing and fabricating the entire project. As this was the biggest area we had ever attempted to design, the challenge seemed daunting but we were up for it. The previous salons we'd done for Craik were very industrial in aesthetic. This time, however we attempted to go for a slightly more polished look -literally – whilst still extracting some of the key features that make these salons so amazing. We set about laying out the floor plan and choosing different mediums to work in. After a lot of back and forth (I mean a lot!!), we decided on an aesthetic along the lines of modern industrial with touches of glam & greens. These aesthetics include polished concrete floors, exposed ironmongery, brushed brass reception desk & some elbow pendant lights as a sort of canopy above each cutting station (we're particularly fond of these).
Anyone who's ever undertaken a major project like this will tell you, the process is fraught with challenges. Some of which include: matching up of multiple junctions and joins across multiple levels throughout the store, consistency of workmanship and making sure each individual subcontractor plays their part. I must say we had great people to help us along the way. Thanks to Johan from GCP projects, Mark from Joubert Plumbers & Anthony from Flopac for the help). These people help bridge many gaps in our design plan, which – let's face it – just happen to occur as changes are made to the original plan in order to accommodate a better overall outcome.
All in all for us, we consider the project a major success for our design portfolio and most importantly for our client. We're thrilled that we managed to keep a cool head (well mostly 🙂 for the duration of our project, and obviously a massive thanks to Craik and Michelle for their flexibility and approachability during the process.